Our Coaches
Scott Wheeler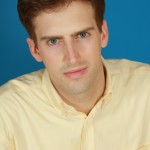 Scott Wheeler has an impressive track record of both competition and coaching success. As a competitor in high school, Scott and his partner achieved the Mississippi state championship in Policy Debate for three straight years. In addition, Scott earned numerous awards in a variety of speech events, including writing, no-prep, and interp events, and led his school's mock trial team. He also served as President Pro-Tem for the Mississippi Youth Congress.
After high school, Mr. Wheeler earned his degree in Radio, Television and Film in 2003 from Northwestern University.
He joined Kudos in January of 2011, taking over our competition teams and producing immediate results. He has since coached our competitors to remarkable success, dominating league debate tournaments, middle school invitationals, and even Nationals, where, in June of 2012, Mr. Wheeler guided our students to the National Championship in Public Forum Debate, and earned Kudos recognition as an Overall School of Excellence, one of only three in the country.
Mr. Wheeler now coaches in Lincoln-Douglas , Policy debate and the Public Forum Debate. Scott is known for high expectations, a rigorous curriculum, great rapport with the kids, and, most of all, winning.
It is with great pleasure to announce that Mr. Scott Wheeler has re-joined Kudos College of Youth Leadership as Head Coach. He will assume this significant responsibility starting August, 2015.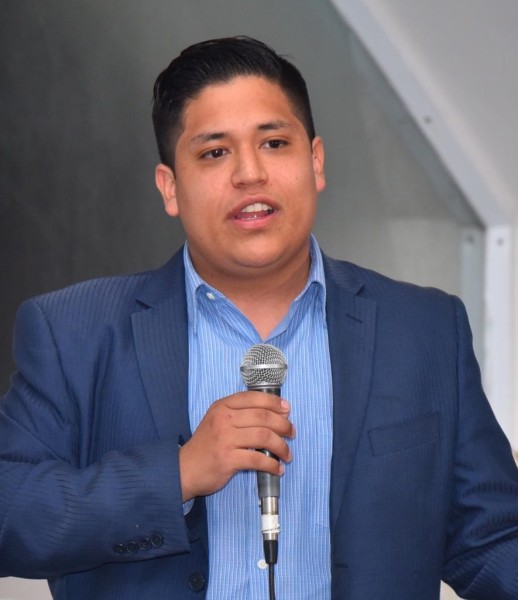 Andrew Perez
Andrew Perez has participated and won Gold in multiple Parliamentary Debate competitions, as well as winning Bronze at the Phi Rho Pi National Speech and Debate tournament. Additionally, he has also competed in Impromptu, Extemporaneous Speaking, and Platform Speaking.
Andrew has been able to incorporate all of the knowledge he has obtained to develop a true passion for sharing his experience with other students. He says, "We all talk, and we all argue, but being able to comprehend an argument and come to a realization takes time. Seeing students benefit from this is very rewarding." 
Andrew is Assistant Coach at Kudos, taking middle school and elementary students to more than ten tournaments in the past year, including Berkeley Invitational and Nationals Speech and Debate Tournament in June, 2016, which garnered the School of Excellence in Debate in the nationals for Kudos.
Alison Kalmus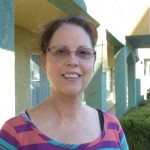 Alison Kalmus' students have won numerous National Speech, Drama, and Vocal Competitions. She teaches Speech and Drama, Science, Writing, and English. She directed "A Chrismas Carol" for Sierra Madre Theatre in 2004, was Music and Stage Director for Altadena City Arts Festival in 2011, and was Co-Producer and Director for world premiere of "Aesopera" in 2012. Apprentices from her company, Southern California Lyric Theater, have earned placement in top-tiered colleges and universities. Ms Kalmus is an educational and casting resource for Los Angeles and Orange Counties' High Schools of The Arts, Disney, Nickelodeon and The Independent Shakespeare Co. Many of her students have gone on to perform in professional stage, television and film productions. ​Ms. Kalmus joined Kudos in February of 2013, teaching elementary speech and debate, and coaching elementary and middle school tournament students in IE.​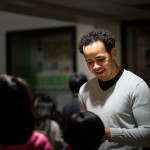 Josh Steinle
Josh is a recent graduate from Marshall University where he earned his degree in Music Theory/Composition.
In his time at Marshall University he participated as a member of the Thundering Word Speech and Debate team where he often placed at the top of his round, qualifying all his events for NFA, and also becoming a Tournament Champion in poetry.
He is well versed in many speech and debate events with an emphasis in Interp events such as Impromptu, Dramatic Interpretation, Duo Acting, Prose, and Poetry. During his time in college, Josh studied such subjects as voice, piano, conducting, and African drum and dance.
No stranger to being in front of an audience, in addition to making speeches at tournaments, Josh has performed as a solo singer, with choirs and ensembles, and appeared in an opera theatre production of Mozart's The Magic Flute. In the last two years in college, he taught freshmen to familiarize with campus life and course selection tactics, one hour per day, for 8 weeks, each semester.
Outgoing and a performer at heart, Josh holds the skill sets to make public speaking and performing enjoyable and educational.
 Christopher Hacela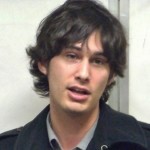 Chris Hacela has top level speech and debate experience, including a very successful career at the collegiate level as a competitor for Irvine Valley College and Cal State Fullerton. He achieved numerous awards, including Gold Impromptu Speaker at the Beijing Foreign Studies Invitational, Silver Impromptu Speaker at the CCCSFA California State Tournament, and Semi-Finalist at the British Parliamentary Debate Invitational in Shanghai, China. Mr. Hacela has judged, coached, and competed in countless forensics events and tournaments. He brings extraordinary experience to the position. Joining Kudos from Day One of the Irvine Campus in 2012, now in his 4th year with Kudos, Chris has proved himself as effective an educator as he was a competitor. He has great rapport with the kids, is an excellent motivator, and has overseen tremendous growth in his students using the survey class curriculum. In February 2013, Chris also took on the head coaching position for the Irvine public forum team. In 2014, one more responsibility was added to Chris' portfolio: Coaching the Speech Team in Temple City, in Extemp, Impromptu, and SPAR. Christopher Hacela : Awards and Positions
Semi-Finalist British Parliamentary Debate Invitational                           Shanghai, China
Top Speaker Award/Bronze Medalist Cal State Fullerton                     Irvine, California
Gold Impromptu Speaker Beijing Foreign Studies Invitational             Beijing, China
Phi Rho Pi National Gold Medalist Phi Rho Pi Debate Tournament   Portland, Oregon
Silver Impromptu Medalist CCCSFA State Tournament                         Stockton, California
Captain of Speech and Debate Irvine Valley College                                Irvine, California
Vice President of Student Government Irvine Valley College             Irvine, California