Nancy Nguyen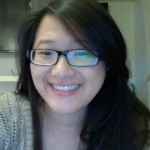 Nancy Nguyen recently graduated from UCLA with a degree in Biology and a minor in Environmental Science.
She joined the Alhambra High School Speech and Debate team in her freshman year and eventually led her team as Team Captain in her senior year to rank second overall in both the Southern California Debate League and East Los Angeles District, as well as 35th overall nationally.
She has acquired remarkable success in the events that she has competed in, including Policy Debate, Parliamentary Debate, National Extemporaneous, and Impromptu. She has been a Southern California Debate League State Qualifier for 3 consecutive years (2009-2011) and was the Policy Debate SCDL State Qualifier Champion in 2011.
She placed 34th overall in Impromptu and 26th overall in National Extemporaneous at the California State Tournament in 2010 and 2011, respectively.