Josh Steinle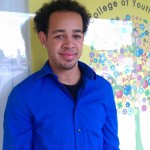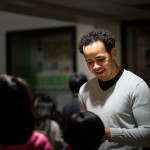 Josh is a recent graduate from Marshall University where he earned his degree in Music Theory/Composition.
In his time at Marshall University he participated as a member of the Thundering Word Speech and Debate team where he often placed at the top of his round, qualifying all his events for NFA, and also becoming a Tournament Champion in poetry.
He is well versed in many speech and debate events with an emphasis in Interp events such as Impromptu, Dramatic Interpretation, Duo Acting, Prose, and Poetry. During his time in college, Josh studied such subjects as voice, piano, conducting, and African drum and dance.
No stranger to being in front of an audience, in addition to making speeches at tournaments, Josh has performed as a solo singer, with choirs and ensembles, and appeared in an opera theatre production of Mozart's The Magic Flute. In the last two years in college, he taught freshmen to familiarize with campus life and course selection tactics, one hour per day, for 8 weeks, each semester.
Outgoing and a performer at heart, Josh holds the skill sets to make public speaking and performing enjoyable and educational.