Alison Kalmus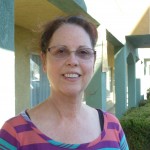 Alison Kalmus' students have won numerous National Speech, Drama, and Vocal Competitions. She teaches Speech and Drama, Science, Writing, and English. She directed "A Chrismas Carol" for Sierra Madre Theatre in 2004, was Music and Stage Director for Altadena City Arts Festival in 2011, and was Co-Producer and Director for world premiere of "Aesopera" in 2012.
Apprentices from her company, Southern California Lyric Theater, have earned placement in top-tiered colleges and universities. Ms Kalmus is an educational and casting resource for Los Angeles and Orange Counties' High Schools of The Arts, Disney, Nickelodeon and The Independent Shakespeare Co. Many of her students have gone on to perform in professional stage, television and film productions.

Ms.Kalmus' proudest speech student, Selina Ho won her 2nd championship in Speech tournament, in 206-17 !!