2/17/2018 南加州小學演講辯論聯盟所舉辦的演講辯論比賽,位於San Gabriel的Roosevelt小學舉行,比賽報名人數眾多,有將近200位3~5年級的學生參加,Kudos天普市與爾灣校區的小學進階班學生共29位報名,這次比賽預期可給孩子一次非常好的觀摩與體驗機會。主辦單位表示,上午是即席辯論,下午是即席演講和其他的演講項目,有些學生甚至報名參加兩個,不只準備十分投入,家長更是積極配合老師,在家陪同孩子練習。
在"即席辯論"這個項目裡,共62位學生報名參賽,是報名人數最多的,許多第一次參加比賽的學生不單單打入決賽,更獲得獎盃獎座。
來自天普校區的Nicole Fung 即席辯論獲得第七名,Alan Alexander即席辯論獲得第八名
爾灣校區的Zhian Xu獲得即席辯論第五名,Joy Sun獲得即席辯論第四名, 四人欣喜地抱回獎盃。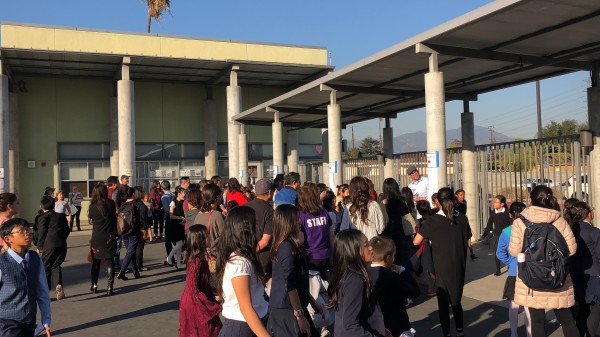 "雙人雙簧"這個項目, 由天普校區的Stephanie Jing與 Salvia Sun獲得第二名, Alan Alexander與Ethan Dong獲得第五名 。
賽前這兩組選手不只利用課後時間加緊練習,更把練習的影像錄下來,不斷修正並來回地與教練討論,其認真的程度令教練與家長感到驕傲,最後也如願開心抱回獎盃。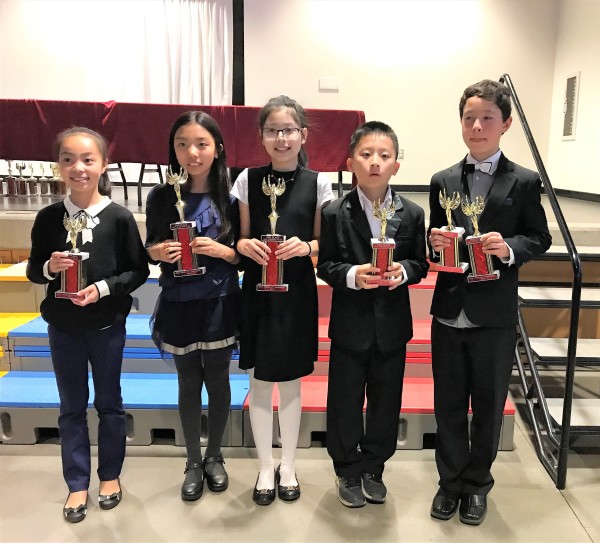 Nicole Fung, Stephanie Jing, Salvia Sun, Ethan Dong and Alan Alexander.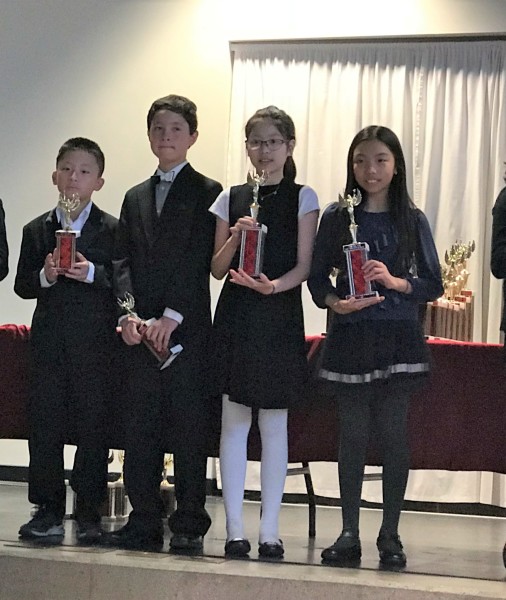 "即席演講"是個難度相當高的項目,因為學生無法事前做準備,每回合開始前才抽題目, 學生只有3分鐘時間做準備, 因此學生若平日沒有練習,很難在這個項目有所斬獲。很開心來自爾灣校區的Victoria Fang,憑著自信大方的談吐與輕鬆自若的態度,加上平日對時事新聞的積累,這次比賽顯得輕鬆有餘,三回合總結以高積分進入決賽,並拿下比賽第五名獎座。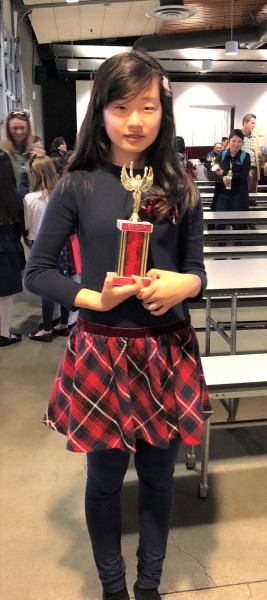 Victoria Fang holding her trophy.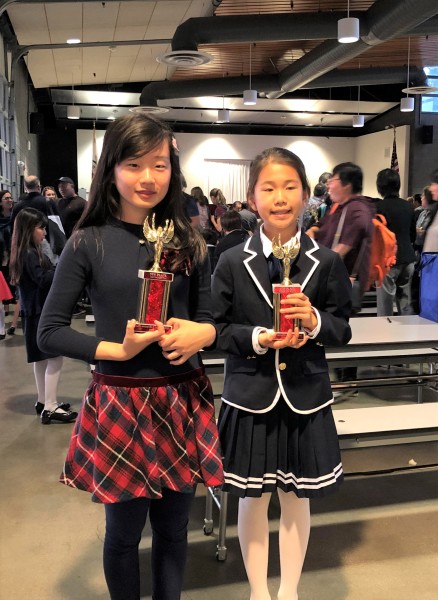 Victoria Fang and Joy Sun holding their shinny trophies.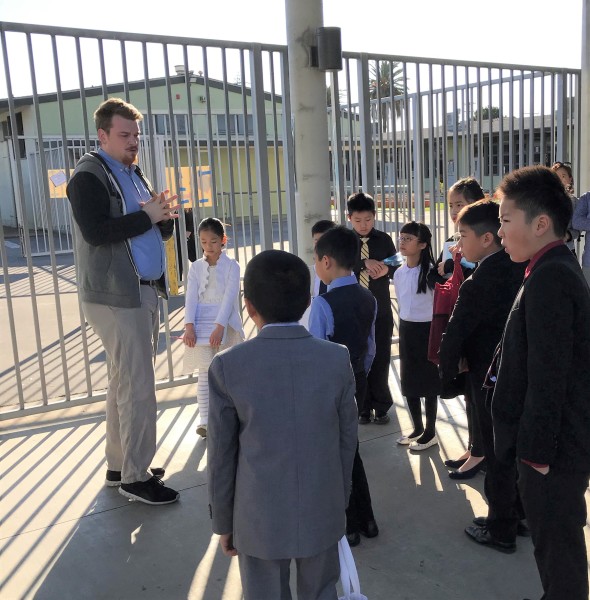 Mr. Yazel giving encouragements to his class.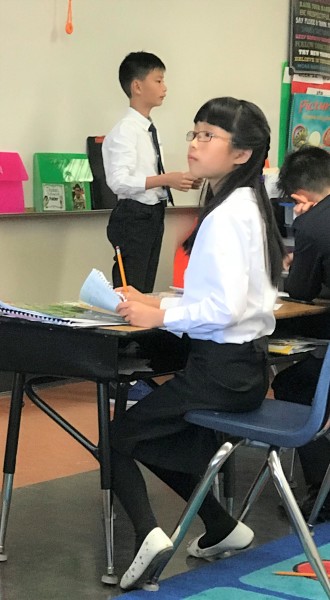 Brandon Wu and Isabel Gan during rounds.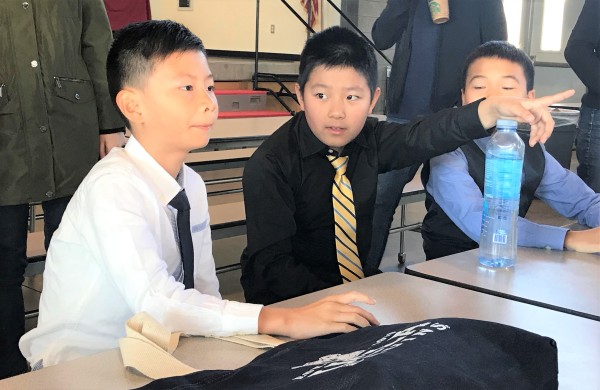 Alen Zhang practiced with his classmates.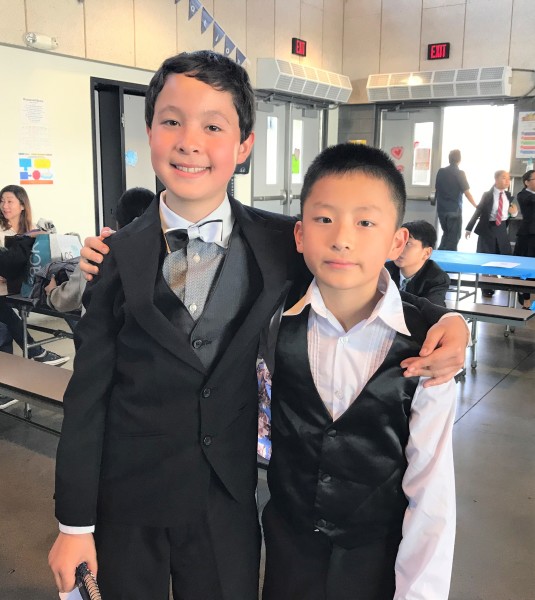 Alan Alexander and Ethan Dong
"詩詞朗誦"由天普校區的Jessica Xue獲得第八名。
"說故事比賽"也是由天普校區的Yitong Liu獲得第八名。
這真是一個刺激又充滿教育意義的比賽, 相信每位陪同的家長都能感受到比賽緊張的氛圍,但同時也目睹孩子的成長與蛻變,每一回合都是難得的鍛鍊,讓我們恭喜每一位得獎的孩子,而沒進入決賽的同學也不要氣餒,再接再厲,下一個比賽絕對會表現更好的。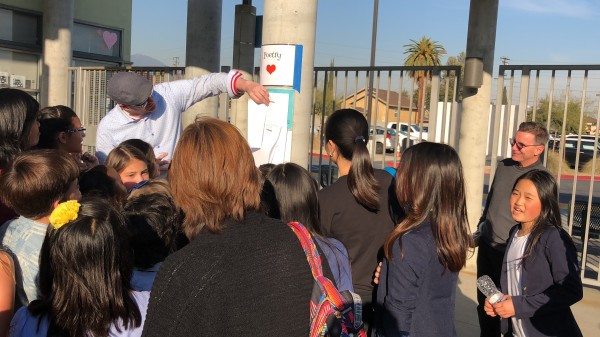 Round schedule just released.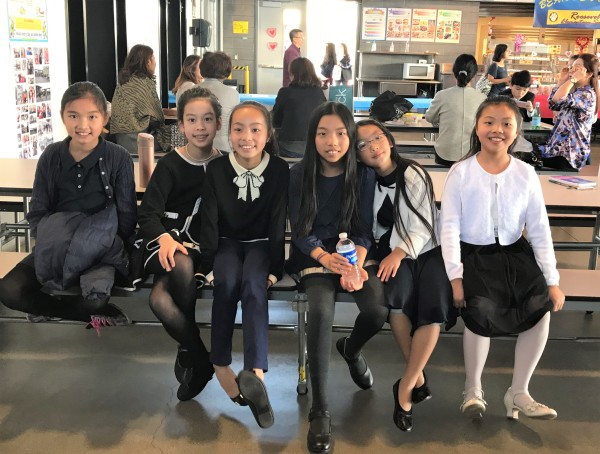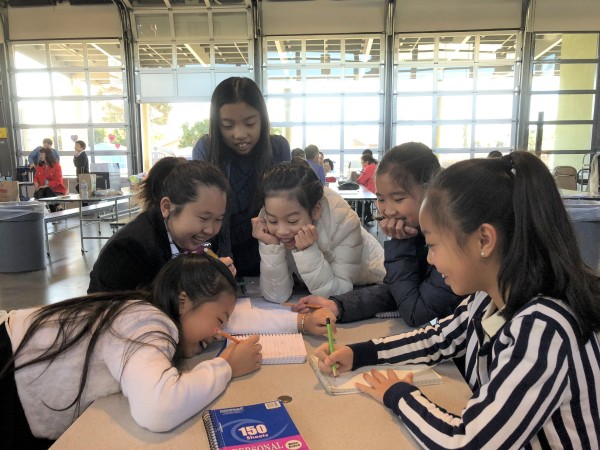 Students practice Impromptu between rounds.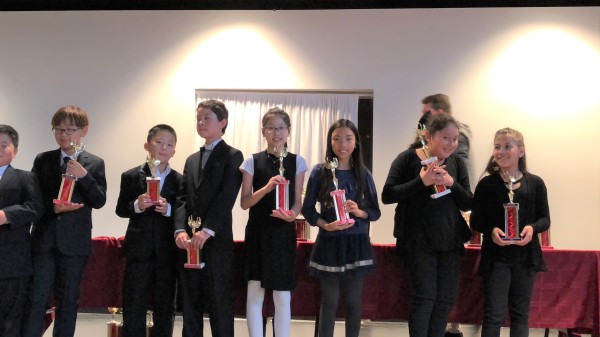 Duo teams on the stage receiving trophies.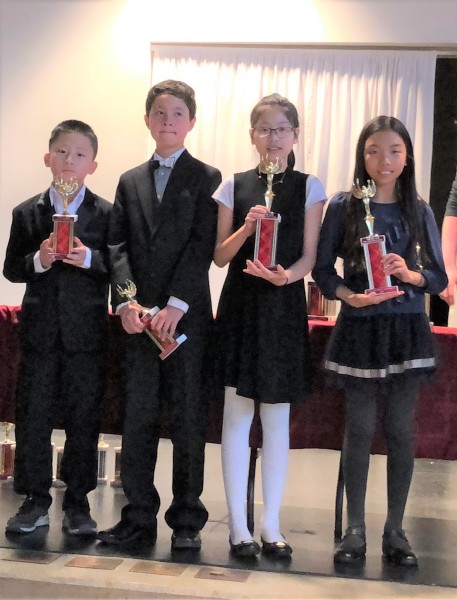 Duo teams on the stage